Announcing Type-R Expo 17!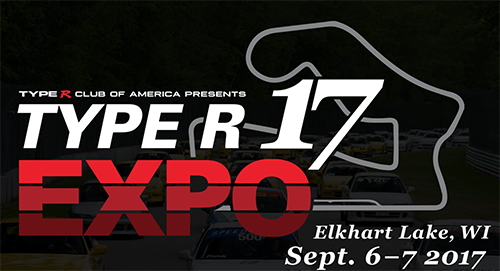 We are excited to announce a special 2017 Type-R Expo!
For our 17th year, we return to the legendary Road America near Elkhart Lake, WI in collaboration with NSXPO 2017!!

Mark your calendars, and we'll share more exciting details soon!
Thank you for your great support over the previous 16 years.


Location: Road America
When: September 6 - 7, 2017, pre-event on Sept 5 TBA. NSXPO Social follows through Sept 10
Banquet: TBA
Schedule: TBA
Cost:

Driver: $450
Instructor: NO CHARGE
Guest: $50



Registration: Opens Feb 13!
Lodging: Siebkens Resort, Group Name ITRCA
Rules: ITRCA Rules
Contact Information